Smart Engineering & Design Solutions Ltd. have highly qualified Marine Engineers, Naval Architects and Design Engineers with vast experience who can assess and deliver effective solutions for the challenging task of complying with the BWM Convention which will enter into force in Sep 2017.
WHAT DO WE DO
There are many makers of BWT Systems. Our job is to assist the Owner in choosing the system that best suits the vessels' requirement.
HOW DO WE DO IT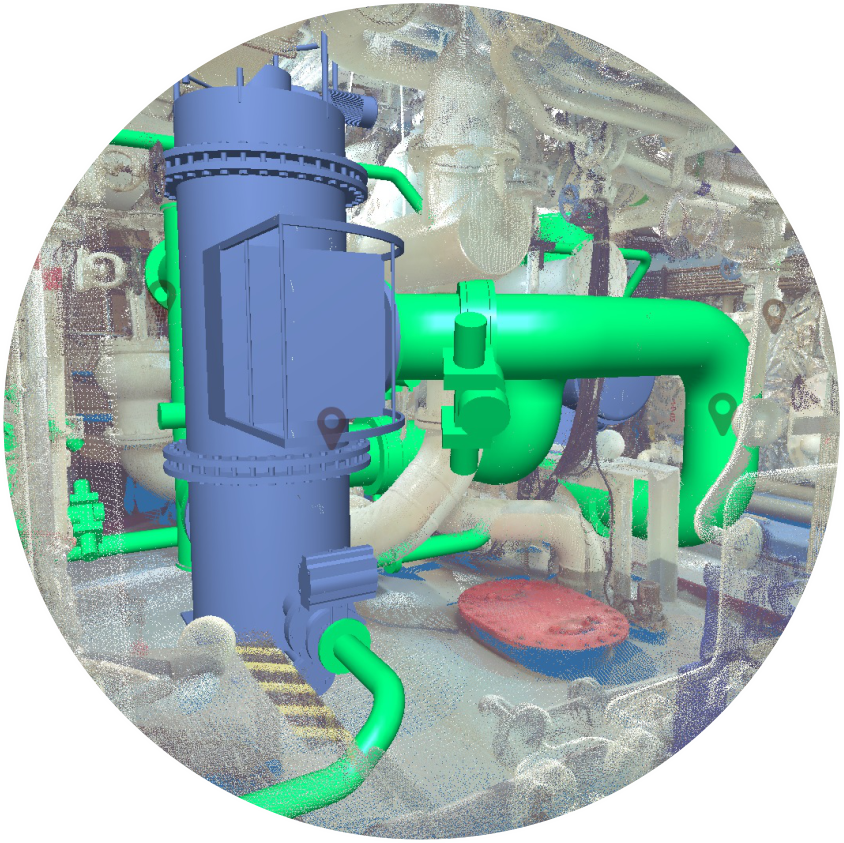 The point cloud data received from a high accuracy 3D Laser Scanner, is used to develop a precise production package with drawings of all foundations, mechanical, piping and electrical components.
WHAT THE CLIENT CAN EXPECT
We provide the Client with a complete kit of drawings ready for class approval of retrofit design ensuring easy procurement, fabrication and installation.
Advantages:
Prefabrication of piping, connections and foundations with high precision
Reduction of time consumed for installations.
Decrease in Vessels' downtime
SUCCESSFULLY DELIVERED
70 Projects and counting….. including Bulk Carriers, Product Tankers, Chemical Tankers, Car Carrier, Pipeline Barges, LNG Carriers.
We have worked with BWT systems from MIURA, HiBallast HHI, OceanSaver, Optimarin, Alfa Laval, SunRui, DESMI.

Tel: +91 484 – 2422329
E-mail: sedsindia@marinedesigners.in