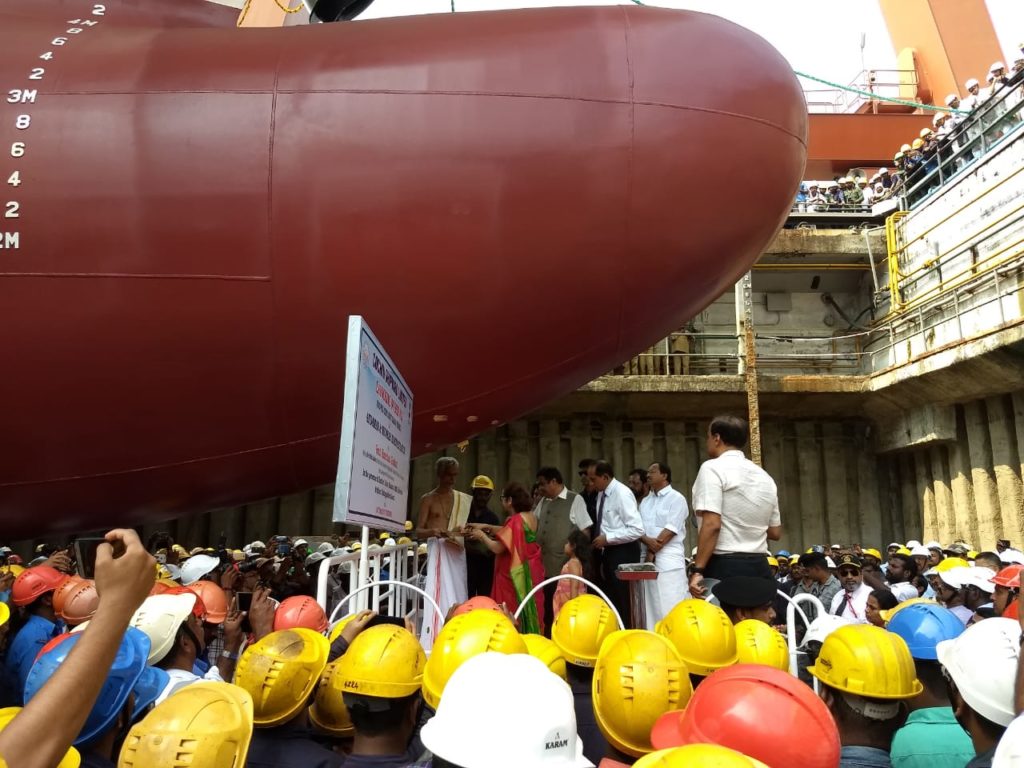 Two '500 passengers cum 150t cargo vessels' for which the concept and basic designs were developed and supplied by Smart Engineering & Design Solutions (India) Private Ltd. (SEDS) were launched at Cochin Shipyard Limited, Cochin, India on the 30th of October 2018. SEDS used Knud E. Hansen A/S of Denmark (KEH) for vetting of the design developed by them.
The vessels named 'Sindhu' and 'Nalanda' were launched by Smt. Kanchan Gadkari, wife of the honorable Cabinet Minister of Shipping, Road Transport and Highways, Sri. Nitin Gadkari. The function was presided over by the honorable cabinet Minister, Sri. Nitin Gadkari and the honorable Chief Minister of Kerala, Sri. Pinarayi Vijayan.
Once delivered, the vessels will serve the Andaman and Nicobar Islands for main land connectivity and inter-island service. The vessels are designed as IMS Class V Special Trade Passenger Vessel, and are dual classed with American Bureau of Shipping (ABS) and Indian Register of Shipping (IRS). These are manned by 61 crew each and have state of the art safety and navigation facilities.
With electric propulsion, azimuth thrusters with controllable pitch propellers, active retractable fin stabilizers, and modern accommodation, the passengers are offered a comfortable sailing experience in deluxe class, first class, second class, bunk class, and sitting class accommodation. The vessel has multiple recreation rooms, hobby cum games room, gymnasium, mess rooms, and airing spaces for the entertainment of passengers.
The vessels are designed to carry 150 tonnes cargo in containers, pallets or bags in a dedicated cargo hold with foldable hatch covers, in addition to passenger baggage. The vessels can carry perishable, non-perishable and refrigerated cargo in separate compartments.
These vessels form part of a four-vessel order valued at ₹1,400 crore placed by the A&N Administration. The remaining two 1200 passengers cum 1000t cargo vessels, for which SEDS supplied the basic design with assistance from KEH, are under construction at Cochin Shipyard.
# SEDS500PAX