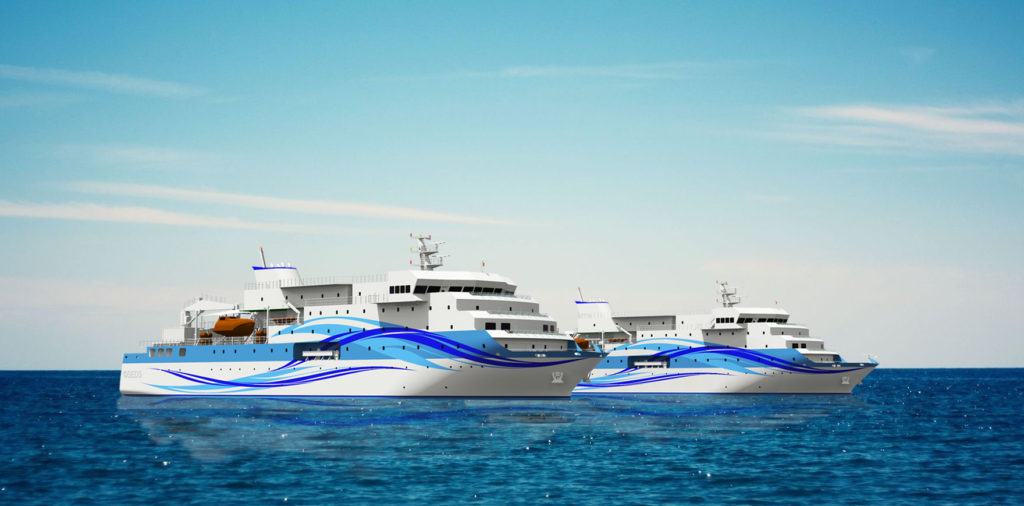 Plate cutting ceremony of the two 500 passenger-cum-150 tonne cargo vessels, built by the Cochin Shipyard Ltd (CSL) for the Andaman & Nicobar Administration, was held on 03rd March 2017.
These are the first two ships, built for the A & N Administration, with a capacity of 500 passengers and 150 tonne cargo. CSL has also been awarded two more vessels with capacity of 1,200 passengers-cum-1,000 tonnes cargo for the A & N Administration.
Smart Engineering and Design Solutions (India) Limited is providing the basic design services for 500 Passengers cum 150t cargo vessel.
Source
http://cochinshipyard.com/press/Press-relase-Cargo_%20Vessels.pdf