About
SEDS...
The team that can...
Encouraged by the success of their 'Trader' series (30,000 DWT Bulk Carriers, built among others, at CSL, Kochi and HSL, Vishakhapatnam) and by the support and co-operation received from the Indian maritime community, the promoters of G.T.R. Campbell Marine Consultants Ltd. ("GTRC") decided to establish SEDS in order to meet the growing design service requirements of the shipbuilding industry.

GTRC is well known as the designer who brought series production to commercial shipbuilding with their 'Freedom' design providing the template for an unequaled 172 vessels (built between 1965 and 1978) and becoming an enduring icon of series ship production. For many years, it has been the model of GTRC to work with owners and shipyards to provide services like ship design, sales and marketing, procurement, plan review, owner's representation, contract negotiation, construction supervision, and newbuilding project management.
Latest News
Beats from the Industry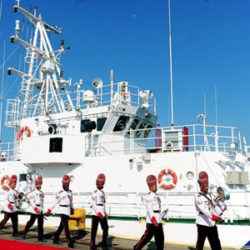 ICGS Arnvesh, a fast patrol vessel (FPV) of Indian Coast Guard, was commissioned here today. The ship is primarily intended to undertake surveillance at sea, coastal patrol, anti-smuggling and anti-piracy operations. Arnvesh is equipped with the most-advanced navigational and communication sensors and equipment, including night vision capabilities, and is fitted with 40/60 Bofors gun onboard[…]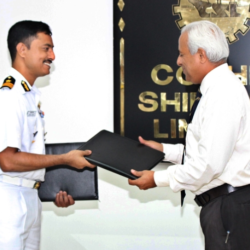 Cochin Shipyard Limited (CSL) has delivered the 13th of the series of 20 Fast Patrol Vessel ICGS Anmol under construction for the Indian Coast Guard on June 1. The Protocol of Delivery and Acceptance was signed between Capt R.S. Sundar, Director (Operations), CSL and Commanding Officer (Designate) of the vessel Cmdt. Satish Bisht. DIG T[…]
Previous
Next